Simplifying your Human Capital Management with the Genie Payroll Plus customized online platform can meet the demands of your small business. Do you want to streamline processes? Increase your return on investment? Of course you do.
With paperless payroll, cloud-based tracking, electronic reporting, time attendance, and HR management tools, Genie Payroll Plus is the solution for you.
Genie has the chops to handle your biggest payroll needs while providing a personal touch with our exceptional customer service. Genie is scalable to fit the needs of your business and your employees. With premier payroll technology and dedicated account support, Genie is your single payroll solution to simplifying your work life.

And with transformational HCM technology and Genie's white-glove attention to detail, you can obtain a peace of mind when allowing us to answer your business's administrative needs.
No upfront payment required.
The Payroll Plus Portal makes it quick and simple to get started right now with no upfront payment required. Genie offers a variety of membership plans based on the number of employees in your business and the frequency of payroll. With effective payroll service and time attendance processes, Genie's portal maximizes your dollar.
Tailored to your business.
Genie Payroll Plus® has been a trusted partner for over 20 years in Washington, delivering HCM solutions for small to mid-sized businesses. Founded in 1996, we have a long-standing commitment to provide extraordinary service and value.

Genie makes your life easier by handling the hassle of payroll, in its entirety. Tailored to your business, Genie specializes in providing peace of mind with a single phone call or click of the mouse. Our payroll professionals are always right at your fingertips. If you need a special report to highlight and manage the complexities of essential worker's payroll—a restaurant, for example—Genie has you covered.
Included in Payroll

Plus Portal plans:
W-2's, Tax Filing, New Hire Reporting, Direct Deposit, Garnishments, Manager & Employee, Self-Service, Basic Performance Management, Workflows, Onboarding, Time Tracking, Accruals, Time Off Requests, Punch Management, Online Benefit Eligibility & Enrollment
Payroll Plus, a single solution
Our HCM technology has numerous benefits. Most human resource professionals are well aware of the HCM movement. HCM technology is known to streamline your HR processes which effectively saves you time, money, and increases your ROI.
Genie makes recruiting, training, payroll, compensation, and performance management exciting opportunities to drive employee engagement, increase productivity, and highlight the values of your business.
Reduce time doing manual data entry while keeping your HR information safe and organized. Lighten your workload with solutions for payroll, human resources, employee time tracking, and benefits, unified into a simple and easy-to-use platform.
Payroll processed accurately, every time
Streamline your to-do list and simplify your HCM with our all-in-one portal and efficiently manage your greatest asset—your employees. Handling business with Genie's HCM software has never been easier. Payroll is processed effectively and accurately, every time.
ACA tracking utilizes historical data to financially model various measurement and stability period options to mitigate financial exposure.
Benefit plans are set-up, driving enrollment and deductions throughout the system.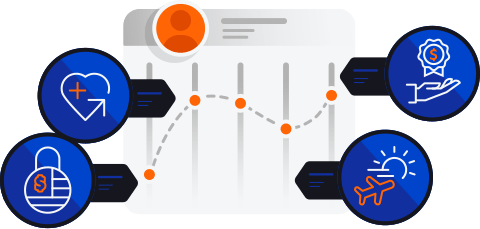 Real-time tracking and reporting. Manage your company's time policies for complete and accurate time cards. Review employee's clock in and clock out behaviors to better manage expectations.
Streamline your onboarding by allowing new hires to enter their information directly — avoiding duplicate data entry. Tools are customizable, so you can collect as little or as much information as you want.
Human Resources professionals, supervisors, and team leaders can create and track online training, as well as assign courses and paths, all personalized for your business and delivered across your entire workforce. We make learning convenient so your employees can train easily.
Direct payroll guidance when you need it
We know the tax requirements crossing county lines, so don't worry if your company has branches in multiple cities. We are skilled in handling local taxing issues and we will walk you through it. Or perhaps you need a specific report that highlights the complexities of an employee's payroll so you can create a new process, we've got you covered.
Genie offers direct-payroll guidance for all of our membership plans.
Sign up today without spending a dime.
Get started by reviewing our four membership plans and decide which plan is right for your business.
Test the waters with our Essentials plan and upgrade at any time. Our Payroll Plus Portal is made just for you, and we can't wait to partner with you.